Here are the credits for the 1999 Universal Feature Animation film, Galaxion.
Opening credits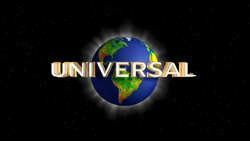 Universal Pictures
presents
a
Paul Sabella
film
GALAXION

Closing credits
Directed by
Paul Sabella
Screenplay by
Paul Sabella
Thomas Lennon
Based on the comic book series created by
Tara Tallan
Story by
Thomas Lennon
Tara Tallan
Produced by
John Cohen
David Kirschner
More coming soon!
Closing Credits
Last part of the credits
© 1999 Universal Studios
All Rights Reserved.
Animated Universal Studios Logo
© 1997 Universal Studios
Universal Studios is the author of this motion picture for the
purposes of the Berne Convention and all national laws giving effect thereto.

The characters and events depicted in this photoplay are fictitious.
Any similarity to actual persons, living or dead, is purely coincidental.
This motion picture is protected under the laws of the United States
and other countries. Unauthorized duplication, distribution or
exhibition may result in civil liability and criminal prosecution.
Created and Produced at
Universal Feature Animation
Universal City, California